Department of Anthropology
Anthropologists study the biological characteristics, evolutionary history, geographic distribution, environmental adaptations, linguistic practices, social relationships, institutions, customs, knowledge, myths, and cultural processes of human populations.
Why choose our programs?
Our programs provide a broad background for the various specialized areas in the field: (a) archaeology, the analysis of past cultures through a focus on material remains or artifacts; (b) socio-cultural anthropology, the study of socio-cultural processes and diversity; (c) linguistic anthropology, the analysis of cultural differences in communication; and (d) biological anthropology, the study of past and present human and primate populations.
Research and special instructional facilities provided by the department include various laboratories and other options for hands-on learning. Facilities available in the community include the Museum of Man, the San Diego Zoo, and various internship sites for applied research.
Most importantly, we boast a world-renowned group of specialist tenure track faculty and the best lecturers around. Students who join the Department of Anthropology at SDSU come away with an excellent understanding of human biological and cultural diversity across space and time—past, present, and future.
What can you do with your anthropology degree?
Employment opportunities for anthropology graduates include academic research and teaching as well as nonacademic or applied careers, for example in nonprofit associations, federal, state, local government, and international agencies; in health care, business, and manufacturing organizations; at research institutes; at zoos or wildlife preserves; on environmental projects, doing human-impact assessment or resource management; and in museums.


Get Involved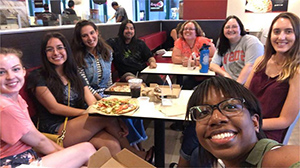 Association of Anthropology Students (AAS)
Provides a forum for the discussion, promotion, and realization of anthropological pursuits for students in the department.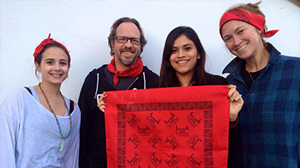 Anthropology Graduate Student Association (AGSA)
Facilitates a unified graduate student voice and to provide peer support for academic and professional endeavors.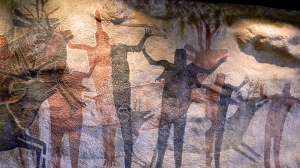 Friends of Anthropology (FOA)
Creates community interest in anthropology, linking students with practical experience and job opportunities. For information about FOA, email them at [email protected].