Department of Anthropology
Message from the Chair
May 15, 2020
As summer approaches and plans for next semester fall into place, I would like to take a moment to thank you for the patience, courage, compassion, and community that you have displayed during this time of crisis. I'm especially proud of the students set to graduate this year: Class of 2020, we salute you!

A graduation is, of course, a rite of passage. As we are unable to perform this rite in person this year, we have posted a specially-prepared video ceremony below. Please share it widely: we are proud of our graduates and hope that each and every one of them has the opportunity to celebrate their accomplishment with loved ones, even if virtually.
And what comes next? This graduating class certainly seems to have been given a clear mandate. As
Ahrundanti Roy
notes, COVID-19's emergence "offers us a chance to rethink" the system we've created. "Historically, pandemics have forced humans to break with the past and imagine their world anew. This one is no different. It is a portal, a gateway between one world and the next. We can choose to walk through it, dragging … our [prejudices, our greed,] our dead rivers and smoky skies behind us. Or we can walk through lightly, with little luggage, ready to imagine another world. And ready to fight for it."
Even with all that we must do to right society's political-economic ship, plans for Fall are well underway. I am certain that the classes offered will continue to meet our department's high standards. SDSU will be reaching out to all students in that regard over the summer. If you have concerns however, please feel free to contact the department office for assistance, via 619-594-5527 or
[email protected]
Please also feel free to contact me directly at at
[email protected]
, and note that the
SDSU website
is full of information and useful links.
Remember, as Einstein told us, "In the middle of difficulty lies opportunity."
Sincerely yours,
EJ Sobo, Chair
Department of Anthropology

Anthropologists study the biological characteristics, evolutionary history, geographic distribution, environmental adaptations, linguistic practices, social relationships, institutions, customs, knowledge, myths, and cultural processes of human populations.
Why choose our programs?
Our programs provide a broad background for the various specialized areas in the field: (a) archaeology, the analysis of past cultures through a focus on material remains or artifacts; (b) socio-cultural anthropology, the study of socio-cultural processes and diversity; (c) linguistic anthropology, the analysis of cultural differences in communication; and (d) biological anthropology, the study of past and present human and primate populations.
Research and special instructional facilities provided by the department include various laboratories and other options for hands-on learning. Facilities available in the community include the Museum of Man, the San Diego Zoo, and various internship sites for applied research.
Most importantly, we boast a world-renowned group of specialist tenure track faculty and the best lecturers around. Students who join the Department of Anthropology at SDSU come away with an excellent understanding of human biological and cultural diversity across space and time—past, present, and future.
What can you do with your anthropology degree?
Employment opportunities for anthropology graduates include academic research and teaching as well as nonacademic or applied careers, for example in nonprofit associations, federal, state, local government, and international agencies; in health care, business, and manufacturing organizations; at research institutes; at zoos or wildlife preserves; on environmental projects, doing human-impact assessment or resource management; and in museums.
Meet some of our current and former students.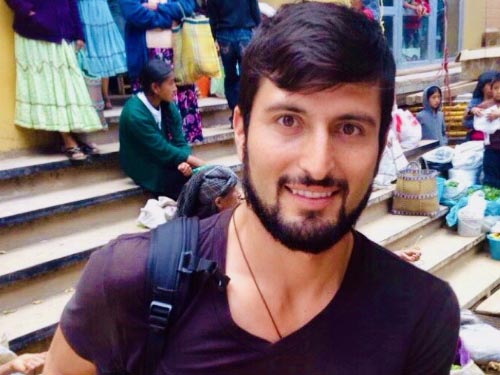 Jose Huizar
Alumni
Program Manager,

Child Advocates of Placer County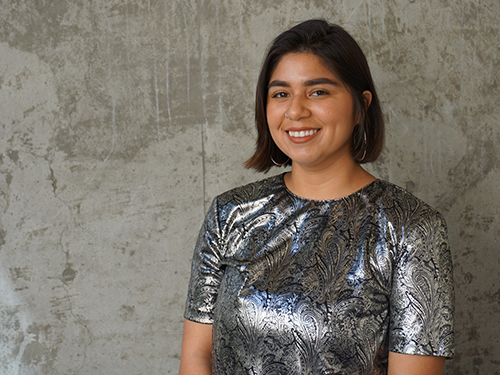 Desseray Reyes
Undergraduate Student


Socio-Cultural Anthropology
Get Involved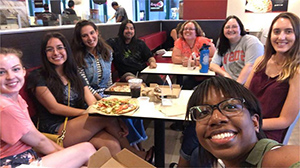 Association of Anthropology Students (AAS)
Provides a forum for the discussion, promotion, and realization of anthropological pursuits for students in the department.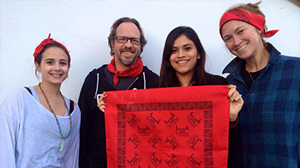 Anthropology Graduate Student Association (AGSA)
Facilitates a unified graduate student voice and to provide peer support for academic and professional endeavors.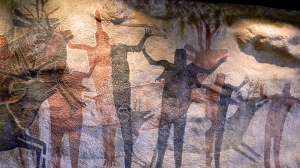 Friends of Anthropology (FOA)
Creates community interest in anthropology, linking students with practical experience and job opportunities. For information about FOA, contact the department at [email protected].