News & Events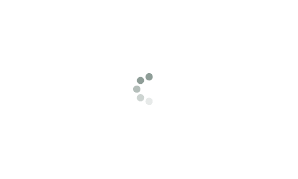 World Anthropology Day 2022
Save the date for World Anthropology Day on February 17th.
Anthropology in Action @ SDSU
In celebration of World Anthropology Day, check out the podcasts and videos showcasing CAL's highly engaged faculty who demonstrate how anthropology can help solve the problems of our day. Download the list of podcasts, radio interviews, and videos.


Conversation on Anthropology: Past, Present, Future
February 17 @ 8 pm (PST)
Discussions among anthropologists about who we are and what our goals are are fragmented. We do not often speak to each other about such things, leaving our shared understandings implicit. The recent discussions regarding Akhil Gupta's 2021 Presidential Address have provided an exciting exception. We witnessed wide-ranging discussions about the past, present, and future of anthropology on the "all member" Communities platform of the American Anthropological Association, encouraged initially by a post provided by Herbert Lewis.
This "Zoom" meeting aims to continue these conversations, with the main protagonists (including Gupta's co-author, Jesse Stoolman) present and active. Dialog is our goal. With the aid of discussant Gitika De, we want to try to do what anthropologists supposedly do best: that is, to listen to each other - to walk in the shoes of others and to learn from others' experiences. We aim for a discussion that honors the deeper similarities residing in our varied viewpoints. We hope to foster, even if only as a beginning step, the emergence of a collective vision for anthropology's future, one that truly celebrates our collective humanity.
Speakers:
Emeritus Prof. Herbert Lewis (University of Wisconsin at Madison)
Prof. Akhil Gupta (University of California, Los Angeles)
Assist. Prof. Gitika De (University of Delhi)
Ph.D. candidate Jessie Stoolman (University of California, Los Angeles)
Moderators:
Prof. Elisa Sobo (San Diego State University)
Prof. Victor de Munck (Vilnius University)
Advance registration is required to participate live in the Zoom room. The event also will be live-streamed by Vilnius U.

SDSU Anthro students also have organized events to occur throughout the day, including laboratory tours.
Zooarchaeology and Borderland Archaeology Lab open hours - 3:40-5:00 PM (HT 64)
Historical Archaeology Maya Research Lab open hours - 3:00-5:00 PM (HT 70/70B)
Primate Lab open hours - 3:00-5:00 PM (AL 463)


Commencement 2021
SDSU will soon announce plans for 2021 Commencement ceremonies.
Please visit the official SDSU Commencement site regularly as details on how the ceremonies will be held, registration, and cap and gown rentals will be posted to this site as well as emailed to students.
Virtual World Anthropology Day
Although Anthropology Day has come and gone, you can still view the interview video we created as part of the celebration.
You can also view the schedule to see what you missed.
Events took place in virtual reality on the platform VIRBELA.
Hosted by Anthropology Graduate Student Association (AGSA) with generous support by The Friends of Anthropology.