Message from the Chair
January 7, 2022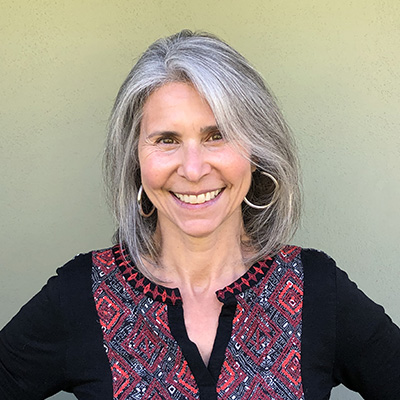 Dear SDSU Anthropology Community:
Welcome to Spring 2022. To my dismay, I must begin this semester's 'welcome message' much as I did Fall's, asking what insight I can possibly impart as the pandemic marches forward and returning to campus is, for many, a fraught proposition?
In my last welcome message, I reminded us that the ethnographic and archaeological records are packed with examples of healthful, often community-based approaches to healing, and traditions of resilience and ingenuity. I noted that learning from others who were successful in this regard is one angle of approach to our work in the new year. Anthropology certainly offers up this kind of knowledge.
But today, I'd like to highlight examples of resilience that can be right in front of our own noses. Looking around the room, so to speak, at anthropology's students, faculty, and staff, one sees myriad examples of grit and determination, compassion and empathy, strength and creativity, and mercy and grace. If you seek inspiration to get you through yet another pandemic-affected semester, there's no need to 'ask Siri' or look to other shores: just reach out to your classmates, instructors, peers. Notice what people are going through or doing to cope. Offer help, or seek support. There is strength in community; and community is right here.
On that note, please do not hesitate to visit or contact your professors or the department office for any support you may need. Our front desk can be reached via 619-594-5527 or [email protected] Alternatively, you can contact me; the best direct route is via email at [email protected]. I'm here to help, as are your instructors. I've said it before but I'll say it again: We can do this!
Sincerely yours,
EJ Sobo, Chair
Department of Anthropology
P.S. - For extra-departmental assistance, visit the Student Affairs webpage at https://sacd.sdsu.edu.