Message from the Chair
August 18, 2021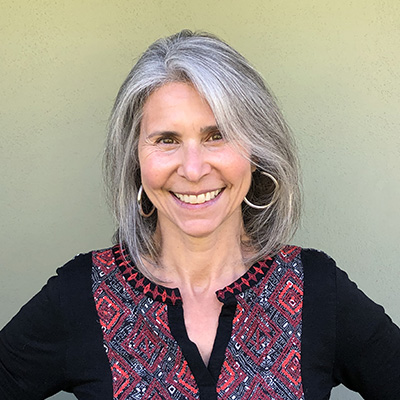 Earthquakes. Fires. Floods. The Delta surge. Countless refugees fleeing anthropogenic terrors of all kinds. And that's just today's front page. With worse news lurking around every corner, uncertainty rife, and pandemic-linked trauma still mounting on top of past losses, where can we find hope? What insight can I possibly impart in the Chair's Message for Fall 2021, particularly when the return to campus is, for many, a fraught proposition?
In this, I will let anthropology lead the way. The ethnographic and archaeological records are packed with examples of healthful, often community-based approaches to healing, and traditions of resilience and ingenuity. So, learning from others who were successful in this regard is one angle of approach. Leveraging that knowledge is another.
The breadth of courses and expertise our department can share leaves members of our major better-equipped than most to grapple with today's challenges. By applying lessons learned from the study of other cultures—of humans, past and present—to the problems of here and now, anthropologists—even as students—can help draw up varied roadmaps to recovery. You can point us to a socially and environmentally just future. If that's not a good reason to come to class, I don't know what is!
That is not to say that the semester will be easy. As we all move into new routines—including masking up on campus to protect our vulnerable peers—there will be surprises and struggles. Current events will continue to test us. Please do not hesitate to visit or contact your professors or the department office for any support you may need. Our front desk can be reached via 619-594-5527 or [email protected]. Alternatively, you can contact me; the best direct route is via email at [email protected]. I'm here to help, as are your instructors. We can do this!
Sincerely yours,
EJ Sobo, Chair
Department of Anthropology
P.S. - For extra-departmental assistance, visit the Student Affairs webpage at https://sacd.sdsu.edu.